Diamond Capital Management › Philosophy

UNPARALLELED
Service That Exceeds Expectations
As a client of Diamond Capital Management, you can expect to be treated with respect and consideration every time you interact with us.
The key tenets of our service-oriented philosophy include:
Working closely with you to identify your unique investment objectives.

Providing customized portfolio management, matched to your priorities, and adhering to a disciplined strategy.

Staying active and involved in the management of your portfolio to preserve your best interests as your needs change and markets evolve.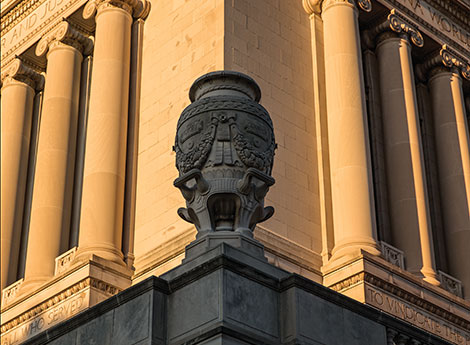 UPHOLDING THE HIGHEST ETHICAL STANDARDS
At Diamond Capital Management, we understand that you're looking for a reliable advisor with a consistent record of success. We are committed to earning your trust by providing objective investment guidance based on a client-oriented, fee-only structure. We adhere to stringent protection and oversight and allow no self-dealing, conflict of interest or proprietary funds. Additionally, you can rely on confidentiality and discretion in every facet of Diamond Capital Management's partnership with you.
ATTENTIVE TO YOUR NEEDS
Delivering the exceptional level of personalized attention you deserve means making sure our people are always available when you need them to discuss your investments, answer your questions and implement your requests. With Diamond Capital Management, you can always rely on:
A dedicated LOCAL account team.
TIMELY responses to your inquiries.
Calls answered by helpful PEOPLE, not an automated system.
Decisions made locally by the TEAM you know.